Best Practices: Giving a Virtual Presentation
We've all been there; minutes before a virtual meeting is going to start you realize your Bluetooth is turned off, your pet needs to be let outside and your headphones are going to die. Then the panic sets in!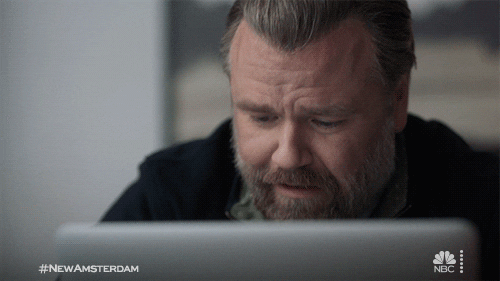 Working remotely has forced a lot of us to learn new things, all while remaining as productive we were prior to the pandemic. Giving a virtual presentation or running a virtual meeting is no different. That's why we wanted to provide you with a few tips for your next virtual presentation so you knock it out of the park!
Five tips for your next virtual presentation
Test Your Technology 5-10 Minutes Prior
Personally, I've encountered this issue several times. That's why I've found it beneficial to get my headphones set up, test my microphone, check the camera, and make sure my laptop doesn't need an urgent update. This has led to feeling more prepared for each presentation, no matter how big or small.
Align Your Camera
While it might seem subtle, it can make a huge difference! When presenters have their camera angled towards the ceiling or off-centered, the attendees are more likely to feel distracted and you'll lose their attention. Having your face in the middle of the screen allows for a more professional presentation, and allows the attendees to feel like they're in the same room as you. 
Mute Your Microphone When You're Not Speaking
If you're not currently speaking, muting your microphone limits the possibility of outside distractions for you and your audience. Whether it be a dog barking, a neighbor mowing their lawn or your cell phone ringing. They all can be distracting! Try this out, but don't forget to turn your microphone back on before you speak.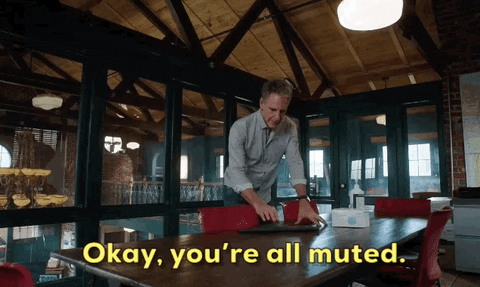 Stay Engaged In The Presentation
Whether you're just attending or running the presentation, it's important to stay engaged. In a remote environment, it's even easier to get sidetracked and start replying to emails or sending out calendar invites. More often than not, your audience can tell you're distracted. If possible, try to stay engaged throughout the whole presentation. Your audience will appreciate it!
Recap Your Talking Points
Just like an in-person presentation, it's important to recap your talking points towards the end of the meeting. This allows for better comprehension from the attendees and yourself. I've found this to be effective for a number of reasons, but most importantly it helps me stay on track and provide efficient next steps. 
I hope these tips help you with your next virtual presentation. Don't forget to check out our previous blog post on Tips and Tools to Become Successful Working From Home! If you have any additional tips or tricks, we'd love to hear them. Drop your answers in the comments section below or on our social media!